Our Mission

The TMCARDS DOT COM is the most reliable and customer-centric low-cost producer of custom and branded playing cards in the world. We abide by the highest standards of quality and employ the most flexible manufacturing options available in the custom playing cards market.
Facilities

From the design phase in our next-generation digital art studio, to the production phase using cutting-edge Heidelberg printing systems and finally to the quality assurance phase, our processes are guided by rigorous attention to detail, performance, and efficiency.

Our installed production capacity of over 5 million decks per month makes us one of the largest manufacturers in the world and allows us to accommodate all of your requirements.

TMCARDS manufacturer company has been a leading manufacturer of custom and branded playing cards since 1969. Our custom playing cards have been made for some of the world's most recognizable corporations including AAA of America, Universal Maps, Marlborough, Pedigree, and Smirnoff Vodka.
TMCARDS DOT COM believes that consistent delivery of outstanding products combined with tenacious customer service is the hallmark of its brand. We are the only playing card manufacturer in Asia to be vertically-integrated -- having all our processes in-house, therefore making it possible to adhere to stringent quality standards and precise delivery schedules. We were the first playing card manufacturer in India to make pure plastic playing cards as well as the first to use the Internet to serve our customers. We are constantly upgrading our equipment to meet and exceed international standards.

Whether you order 1 deck or 5 million decks, TMCARDS DOT COM can be trusted to work for you.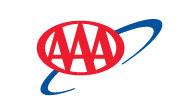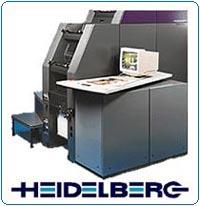 Testimonial
"I just wanted to send you a note of appreciation. We do thank you for all of your help these last three months. Thanks for all the hard work by you and your company's staff, we do really appreciate all you have done to make Astro Games a success."
Ty Spring
Astro Games Inc.
"Our custom cards turned out wonderfully and our brand and logo came through with great impact. Very impressed with the digital artwork that your team came up with for us as well. Looking forward to doing more work with you in the near future."
Jim Young
Eight Days, Inc
"Just wanted to say the cards are absolutely brilliant. Thank you very much for everything."
Mark Bull